Mesa Bed Bug Inspection – Residential & Commercial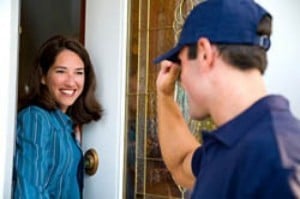 If you are not quite sure if you have a bed bug infestation, a professional bed bug inspection is your first step.
With over 8,000 successful treatments for bed bugs, our trained bed bug technicians have the expertise to provide a professional bed bug infestation.
Once you've scheduled a bed bug inspection, a Bed Bug Expert will provide a detailed and thorough inspection for any evidence of bed bugs. We don't just search for living bed bugs, we also search for skin casings, fecal spots, and bed bug eggs.
Because we specialize in only treating bed bugs, we can provide a far superior service compared to general pest control companies with a much better warranty. We find that many general pest control companies charge more and require multiple treatments and multiple preparations.
Our Mesa Bed Bug Inspection Process
Our Mesa Bed Bug Experts are licensed and trained to inspect homes and businesses for evidence of bed bugs. In a residential property, we will inspect areas like mattresses, couches, nightstands, dressers, and other common areas.
Here are just a few of the most common indicators of a bed bug infestation. With a bright flashlight, you can do your own inspection by looking for the following:
Live Bed Bugs: They like to hide in small cracks and crevices close to a human environment. Bed bugs are most often found in bed parts, such as mattresses, box springs and folded areas
Fecal Spots: Evidence of fecal spotting is usually visible in their typical hideouts, like along mattress seams, box spring edges, and corners
Bed Bug Skins and Casings: These are the shells that bed bugs shed when they are going through their five life cycles, from nymph to adult
Residential & Commercial Bed Bug Inspections
We have treated over 8,000 residential and commercial properties for bed bugs throughout the Mesa metropolitan area. Many of our treatments first started with a bed bug inspection so we could thoroughly search all rooms for bed bug evidence and determine the best route of treatment for your infestation.
Whether you need an inspection for your home, apartment, condo, or a larger building like a warehouse, doctor's office, or movie theater, we are here to help you.
There is no other pest we treat besides bed bugs. Our bed bug services and warranties cannot be matched by any other general pest control company. We also have hundreds of customer reviews across the web, click here to read our reviews.
What to Expect After Our Bed Bug Inspection
After providing a thorough and detailed bed bug inspection, we will have a much better idea of which rooms are infested and which route of treatment would be best for your bed bug infestation.
If there is no evidence of bed bugs, we are always happy to share this news because having bed bugs is a horrible experience.
If bed bugs are found, we offer two types of bed bug treatments – a chemical/pesticide spray treatment or a bed bug heat treatment.
A bed bug heat treatment is the best method to eliminate bed bug infestations with just one treatment. A chemical treatment will take up to 30 days to take effect because all bed bugs and eggs will have to hatch and come across our chemical/pesticide.
Both treatments are 100% guaranteed to work. Our bed bug heat treatment comes with a one year warranty while our chemical/pesticide option comes with up to a 6-month warranty. If you ever come across bed bugs during your warranty, give us a call and we will re-treat.
Questions About Our Bed Bug Inspections?
If you have questions about our bed bug inspection service that was not covered please give us a call at 623-202-7924 or send us an email.
Bed Bug Customer Testimonials
"In 2016 we had the unfortunate experience with getting bed bugs. We called Bed Bug Experts and they were able to get rid of our problem with just one spay. Nice staff and prompt service. I would definitely recommend."

Rating:5 of 5
Sincerely, Christins M.
Our Guaranteed Process