Apache Junction Bed Bug Extermination & Treatment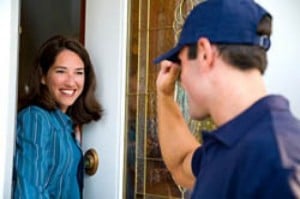 Need to get rid of bed bugs? Phoenix Bed Bug Expert offers guaranteed bed bug treatment and extermination. Bed bug treatments come with a one year warranty.
We have been in the bed bug industry for 4+ years and have helped thousands of Valley residents get rid of their bed bugs through our guaranteed treatments.
Bed Bug Treatment Options – Heat & Chemical
There are two different treatment options when it comes to eliminating bed bugs, either through a heat treatment or chemical treatment. Below the treatments are covered in more detail.
Bed Bug Heat Treatment
Heat kills all stages of bed bugs including adults, nymphs, and eggs with just one treatment
Non-toxic, non-chemical approach that penetrates mattresses, wall cavities, and other hard to reach places
One treatment is all it takes – then your bed bugs are gone
One year guarantee – if bed bugs return, you are protected with our warranty
All bed bugs are 100% eliminated following treatment, providing instant relief
Bed Bug Chemical Treatment
This method kills all bed bugs and bed bug eggs within 30 days in most cases
Treat entire home – chemical spray penetrates everything from baseboards to furniture to home furnishings, ensuring all bed bugs come in contact with chemical
Detailed treatment ensuring all cracks and crevices in furniture are treated
Bed bugs are instantly killed once they make contact with the chemical
To request service, just give us a call at 623-202-7924 or fill out our online estimate form. Below we have provided additional information about bed bugs.
Commercial Bed Bug Treatment in Apache Junction AZ
In addition to residential homes, we also provide 100% guaranteed commercial bed bug treatments to apartment complexes, office buildings, hotels/motels, nursing homes, senior living facilities, assisted living facilities, sober living and rehab facilities, and more.
Evidence of Bed Bug Infestation and Bites
Bed bugs cluster together in areas where they have easy access to hosts and have dark places to hide. The best way to find evidence of them is to look in areas where people sleep or rest.
There are different sorts of evidence which can confirm a bed bug infestation in your home or office. Look for dark brown blood spots on bed sheets, pillows, or on cushions on sofas. The dark colored spots are the feces of the bed bug. When feeding on the blood, they may excrete forming spots and smears.
Having red colored bite marks is another form of evidence that there is a bed bug infestation in your home. The symptoms of bed bug bites are as follows:
Small flat or raised bumps on the skin
A painful burning sensation on the skin
Several bite marks in a row due to sequential feeding
Welts that are itchy
Redness and swelling in affected areas
Small blood spots on bites or on the bed sheet or clothing
In some people, the bites may not start itching. It may take a few days for some people to develop the reaction and in some people; it may take at least 14 days before itching starts. Repeated exposure of a person to bed bugs may make them more sensitive to the bites. The feeding of bed bug lasts for 4 to 12 minutes.
Serious reactions to bed bugs
In rare cases, people can develop more serious reactions to bed bug bites. Some of the reactions/symptoms include:
Difficulty in breathing
Swollen tongue
Irregular heartbeat
Large blisters or hives
Fever
Infection of scratched areas
It is necessary to get immediate medical attention to these serious reactions.
Other Health Complications from Bed Bugs
Living in places infested with bed bugs can cause various indirect health complications as well.
Sleep deprivation – Due to the attack of bed bugs at night, people may not be able to get proper sleep and this can lead to high blood pressure, poor concentration, irritability, general fatigue, anxiety, etc.
Low self-esteem – The rashes caused by itching on visible areas of the body can lead to low self-esteem and depression.
Controlling bed bug infestation requires the identification of insects, their hiding places and removal of insects and pests through safe methods. An expert pest control team that specializes in bed bugs can help you identify and eradicate these pests.
If you are in need of bed bug extermination, call Phoenix Bed Bug Expert at 480-351-6377 for a free estimate or to schedule a bed bug inspection.
"I went with the heat treatment because I couldn't deal with these suckers any longer. They also sprayed my entire house and I got a 1 year warranty. I recommend "
Rating:5 of 5
Sincerely, Jason C.