Chandler Bed Bug Extermination & Treatment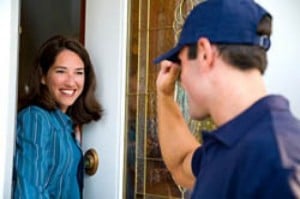 Need to get rid of bed bugs? Phoenix Bed Bug Expert offers guaranteed bed bug treatment and extermination. Bed bug treatments come with a one year warranty.
We have been in the bed bug industry for 4+ years and have helped thousands of Valley residents get rid of their bed bugs through our guaranteed treatments.
Bed Bug Treatment Options – Heat & Chemical
There are two different treatment options when it comes to eliminating bed bugs, either a bed bug heat treatment or chemical treatment. Below the treatments are covered in more detail.
Bed Bug Heat Treatment
Heat kills all stages of bed bugs including adults, nymphs, and eggs with just one treatment
Non-toxic, non-chemical approach that penetrates mattresses, wall cavities, and other hard to reach places
One treatment is all it takes – then your bed bugs are gone
One year guarantee – if bed bugs return, you are protected with our warranty
All bed bugs are 100% eliminated following treatment, providing instant relief
Bed Bug Chemical Treatment
This method kills all bed bugs and bed bug eggs within 30 days in most cases
Treat entire home – chemical spray penetrates everything from baseboards to furniture to home furnishings, ensuring all bed bugs come in contact with chemical
Detailed treatment ensuring all cracks and crevices in furniture are treated
Bed bugs are instantly killed once they make contact with the chemical
To request service, just give us a call at 623-202-7924 or fill out our online estimate form. Below we have provided additional information about bed bugs.
Commercial Bed Bug Treatment in Chandler AZ
In addition to residential homes, we also provide 100% guaranteed commercial bed bug treatments to apartment complexes, office buildings, hotels/motels, nursing homes, senior living facilities, assisted living facilities, sober living and rehab facilities, and more.
How Do Bed Bugs Infest Your Home?
Bed bugs are pests that cause a lot of trouble. They are very small in size and are flat so that they can head easily in every small corner and crevice of your home. They are not very active during the day so spotting them can be difficult for those who do not deal with them every day.
These creepy and crawly pests are tiny parasites that feed on humans and animals. They leave rashes or bite marks on your skin. Some of the common places where the bed bugs hide our carpets, baseboards, furniture, mattresses, cupboards, bedding, etc.
How Do Bed Bugs Spread?
If you thought that bed bugs cannot spread through humans, then you need to think again.
From hotel rooms
Suppose you visit a hotel room that has bed bugs and these bags hide on you or your luggage. They can be easily transported by you to a new location. This is why no home is safe from the infestation of these troublesome pests. They are commonly transported from one place to another within the luggage.
This is why you find the bed bugs in all places where humans live and reside. They survive by feeding on the warm-blooded humans and animals.
During travel
If you are traveling on trains or flights, then there are chances for the bed bug infestation on them. If so, then they can easily get access to you or your luggage without you knowing.
Movie theaters
The movie theater is another common place where bed bugs thrive. You might be sitting with your family enjoying the movie and eating popcorns. The bed bugs will be feasting on you while you are enjoying the movie experience.
The humans are the main carriers of bed bugs and their suitcases, backpacks, handbags, or even their dresses are the transportation sources of bed bugs.
Need Bed Bug Extermination? Call the Bed Bug Experts
If you spot bed bugs in your home, then it is important that you call a professional bed bug extermination service to get rid of these pests. The first step is a professional bed bug inspection.
Trying to disturb them on your own might result in them spreading to other areas of your home. If this happens, then inspection and treatment of bed bugs can be a more cumbersome task, making it more costly to you.
Even though there are home remedies and other over the counter products to get rid of bed bugs, you need to hire a licensed exterminator to ensure that the bed bugs have left your home. The store-bought chemicals are not strong enough to effectively work. Today's bed bugs take 2000 times more pesticides to kill them than 30 years ago.
Only licensed professionals are able to obtain the proper chemical that will get the of your entire bed bug infestation.
"The technician, Didi, came and sprayed my house 1 time. He told me it would take 30 days. I'm very happy with the outcome since I haven't seen any bugs in 2 months now. I very much recommend this company. They are fast and very professional!"

Rating:5 of 5
Sincerely, Amad T.