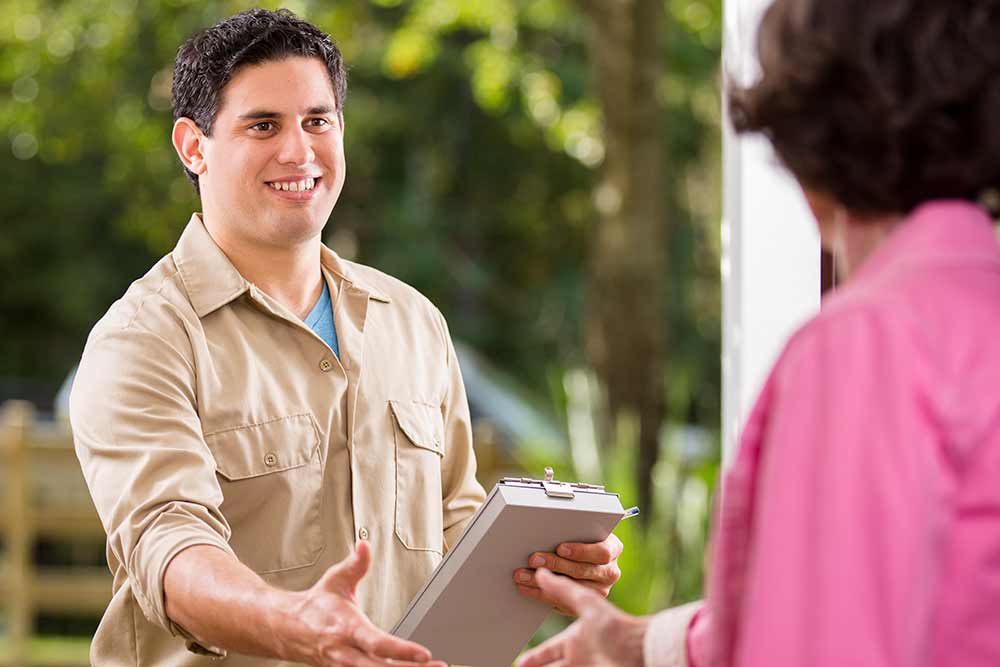 Choosing the Best Bed Bug Exterminator
Amongst pest professionals, bed bugs are rated as the #1 most difficult pest to get rid of. No wonder why so many home remedies and store-bought chemicals provide no cure.
By attempting to use these ineffective methods, you can actually draw bed bugs further into your home, infesting other rooms and deeper hiding places.
When hiring a professional bed bug exterminator, you should also note that not all pest control companies have expertise in bed bugs. Yes, they may provide it amongst a range of other bugs, but it is not what they do each and every day (like we do at Phoenix Bed Bug Expert).
Bed bug treatment requires a more specialized process than terminating any other kind of pests and insects in your home which again is why you need to hire an exterminator that specializes in bed bug treatments.
Our bed bug extermination process starts with a visual inspection of the potentially infested home or property. We pay very close attention to areas like the bedroom and wardrobe spaces. If bed bugs are found, we can provide two different types of treatments (both 100% guaranteed to work):
In the first type of bed bug treatment, heat is used. With specialized equipment for heating, the bed bug infested rooms and entire residence is heated up to 150 degrees. This instantly kills all bed bugs and eggs on the same day when we provide this treatment. Although this is more costly, it is preferred by most because of the instant relief it provides.
The other bed bug treatment offered uses a professional-grade chemical/pesticide. This will penetrate into different parts of your furniture, crevices and corners, as well as around your mattress, box spring, and sleeping area. Unlike the heat treatment option, a chemical treatment takes up to 30 days to eliminate an entire infestation because bed bugs must come in contact with the chemical to die. Bed bug eggs already laid must also hatch and come in contact with our chemicals. This process can take up to 30 days.
How to Choose the Best Bed Bug Exterminator
Once you know the bed bug treatment methods, you need to find the best bed bug exterminator that will eliminate your entire infestation.
Phoenix Bed Bug Expert has been in the bed bug industry for over 6 years and helped over 8,000 homeowners and businesses get rid of their bed bugs through our heat treatments and chemical/pesticide sprays. We have hundreds of 5-star reviews across the web (view reviews).
While there are many companies out there that will provide treatment for bed bugs, Phoenix Bed Bug Expert is one of the few that specializes in only detecting and eliminating bed bug infestations. This is why we are able to provide services that provide instant relief like heat treatments.
If you believe you have bed bugs and would like a bed bug inspection or a free estimate, call 480-351-6377.
Categories :
Resources