Glendale AZ Bed Bug Exterminator & Treatment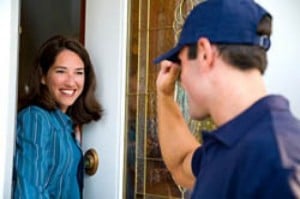 Need to get rid of bed bugs? Phoenix Bed Bug Expert offers guaranteed bed bug treatment and extermination. Bed bug treatments come with a one year warranty.
We have been in the bed bug industry for 4+ years and have helped thousands of Valley residents get rid of their bed bugs through our guaranteed treatments.
Bed Bug Treatment Options – Heat & Chemical
There are two different treatment options when it comes to eliminating bed bugs, either through a heat treatment or chemical treatment. Below the treatments are covered in more detail.
Bed Bug Heat Treatment
Heat kills all stages of bed bugs including adults, nymphs, and eggs with just one treatment
Non-toxic, non-chemical approach that penetrates mattresses, wall cavities, and other hard to reach places
One treatment is all it takes – then your bed bugs are gone
One year guarantee – if bed bugs return, you are protected with our warranty
All bed bugs are 100% eliminated following treatment, providing instant relief
Bed Bug Chemical Treatment
This method kills all bed bugs and bed bug eggs within 30 days in most cases
Treat entire home – chemical spray penetrates everything from baseboards to furniture to home furnishings, ensuring all bed bugs come in contact with chemical
Detailed treatment ensuring all cracks and crevices in furniture are treated
Bed bugs are instantly killed once they make contact with the chemical
To request service, just give us a call at 623-202-7924 or fill out our online estimate form. Below we have provided additional information about bed bugs.
Commercial Bed Bug Treatment in Glendale AZ
In addition to residential homes, we also provide 100% guaranteed commercial bed bug treatments to apartment complexes, office buildings, hotels/motels, nursing homes, senior living facilities, assisted living facilities, sober living and rehab facilities, and more.
How to Inspect for Bed Bugs
Detecting bed bugs in your home is a difficult job. You cannot always tell if a rash mark or welt on your skin is due to a bed bug. It can be due to other reasons as well such as mosquitoes.
Bed bugs are very small in size and they find easy hiding places in the cracks and crevices of walls and doors. They can even easily get inside your mattress and bedding without you noticing. The main place where you can easily find out the bed bug infestation is your mattress and bedding.
Where do bed bugs usually hide
When bed bugs are not feeding on the human or animal parasites, they will be hiding in plenty of places. As the name of this pest is bed bugs, you should first look for the bed bug signs on and near your bed.
They are normally seen around the bed, the seams of the mattress, box spring, headboard, cushioning on the headboard, the cracks on the bed frames, etc.
If the bedroom is heavily infested with bed bugs, you will find them in other areas like:
Drawer and cupboard joints
Chair, sofa, and mattress seams
In the curtain folds and between the chair cushions
Loose wall hangings and wallpapers
Small cracks and crevices in walls, bed, furniture, doors, and ceiling
The junction where the wall and the ceilings meet
Carpet edges that are very close to the wall
Floor molding
Door and window molding
Call Phoenix Bed Bug Expert for Free Estimate
If your bed bug infestation is pretty minimal, then finding them with your naked eye may be a problem. A visual bed bug inspection by a bed bug expert is a great option. We will thoroughly inspect your entire home and provide you with an estimate of the suggested and best route of treatment.
A cluster of black or dark brown spots of the excrement is a sign that the bed bugs leave on mattresses or infested surfaces. They also have a subtle, musty and sweet odor.
Once you have detected these signs or have suffered from bed bug bites, it is better to get your home thoroughly inspected by a pest control professional that specializes in bed bug control. They know where to look and find out the low level of high-level bed bug infestation with ease.
"Had a great experience with the guys! They thoroughly checked my place, answered questions, and were very personable and honest. Definitely will refer people to these guys in the future."

Rating:5 of 5
Sincerely, Cassidy S.