Litchfield Park AZ Bed Bug Exterminator & Treatment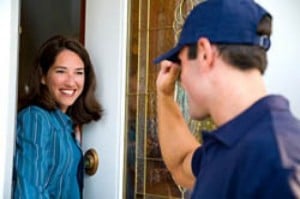 Need to get rid of bed bugs? Phoenix Bed Bug Expert offers guaranteed bed bug treatment and extermination. Bed bug treatments come with a one year warranty.
We have been in the bed bug industry for 4+ years and have helped thousands of Valley residents get rid of their bed bugs through our guaranteed treatments.
Bed Bug Treatment Options – Heat & Chemical
Phoenix Bed Bug Expert offers two different types of treatments – bed bug heat treatment and/or a bed bug chemical treatment. Both are effective and guaranteed to exterminate your bed bugs.
Read below for more information about our treatment options:
Bed Bug Heat Treatment
Heat kills all stages of bed bugs including adults, nymphs, and eggs with just one treatment
Non-toxic, non-chemical approach that penetrates mattresses, wall cavities, and other hard to reach places
One treatment is all it takes – then your bed bugs are gone
One year guarantee – if bed bugs return, you are protected with our warranty
All bed bugs are 100% eliminated following treatment, providing instant relief
Bed Bug Chemical Treatment
This method kills all bed bugs and bed bug eggs within 30 days in most cases
Treat entire home – chemical spray penetrates everything from baseboards to furniture to home furnishings, ensuring all bed bugs come in contact with chemical
Detailed treatment ensuring all cracks and crevices in furniture are treated
Bed bugs are instantly killed once they make contact with the chemical
To request service, just give us a call at 623-202-7924 or fill out our online estimate form. Below we have provided additional information about bed bugs.
Commercial Bed Bug Treatment in Litchfield Park
In addition to residential homes, we also provide 100% guaranteed commercial bed bug treatments to apartment complexes, office buildings, hotels/motels, nursing homes, senior living facilities, assisted living facilities, sober living and rehab facilities, and more.
What to Do When You Have Bed Bugs?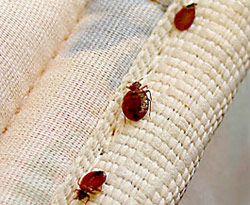 Bed bugs are a real nuisance and once you spot these sneaky bugs in your home, you are bound to go restless.
So, what would you do if you spot, the bed bugs in your home or if you spot any of the bed-bug signs on your skin or on your mattress?
The first thing that everyone these days do is to switch on the computer and get to know everything about the bed bugs. With your research, you will probably find some home remedies that use diatomaceous earth and rubbing alcohol. This will only kill bed bugs on contact and is not effective for eliminating an entire bed bug infestation.
Bed bugs are extremely resistant to chemicals and the store-bought products from a store like Home Depot and Lowes will not be effective.
A pest control extermination company that specializes in bed bugs is who you should hire to get the job done. They will know the proper techniques and methods to find the bed bug infestation in your home and will have all the latest and modern-day chemicals and tools to quickly get rid of the bed bug infestation.
If you try to self-treat, the infestation will continue to get worse and can become more costly. A heat treatment, although instant, is much more expensive than a chemical treatment. Serious infestations can only be eliminated with a heat treatment.
Call the Litchfield Bed Bug Experts
If you would like a bed bug inspection, just give us a call at 623-202-7924. There is no harm in calling in a professional to let you know the exact situation.
There can be times when the infestation is too much that it can pose health risks to your family members and pets. It is always best to get an inspection and professional extermination sooner than later.
If you are in need of bed bug extermination, call us for a free estimate and inspection.
"I was staying at a vacation rental and brought back bed bugs to my home. I called PHX Bed Bug Expert and they took care of my issue with a chemical treatment. Now I'm bed bug free"

Rating:5 of 5
Sincerely, Linda N.