Scottsdale AZ Bed Bug Extermination & Treatment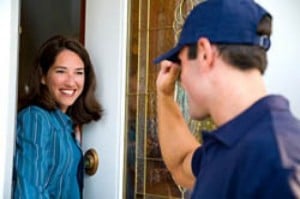 Need to get rid of bed bugs? Phoenix Bed Bug Expert offers guaranteed bed bug treatment and extermination. Bed bug treatments come with a one year warranty.
We have been in the bed bug industry for 4+ years and have helped thousands of Valley residents get rid of their bed bugs through our guaranteed treatments.
Bed Bug Treatment Options – Heat & Chemical
There are two different treatment options when it comes to eliminating bed bugs, either through a bed bug heat treatment or chemicals. Below the treatments are covered in more detail.
Bed Bug Heat Treatment
Heat kills all stages of bed bugs including adults, nymphs, and eggs with just one treatment
Non-toxic, non-chemical approach that penetrates mattresses, wall cavities, and other hard to reach places
One treatment is all it takes – then your bed bugs are gone
One year guarantee – if bed bugs return, you are protected with our warranty
All bed bugs are 100% eliminated following treatment, providing instant relief
Bed Bug Chemical Treatment
This method kills all bed bugs and bed bug eggs within 30 days in most cases
Treat entire home – chemical spray penetrates everything from baseboards to furniture to home furnishings, ensuring all bed bugs come in contact with chemical
Detailed treatment ensuring all cracks and crevices in furniture are treated
Bed bugs are instantly killed once they make contact with the chemical
To request service or a bed bug inspection, call 623-202-7924 or fill out our online estimate form. Below we have provided additional information about bed bugs.
Commercial Bed Bug Treatment in Scottsdale AZ
In addition to residential homes, we also provide 100% guaranteed commercial bed bug treatments to apartment complexes, office buildings, hotels/motels, nursing homes, senior living facilities, assisted living facilities, sober living and rehab facilities, and more.
Bed Bugs Appearance and Life Cycle
Bed bugs are considered as pests as they cause skin irritations in their hosts. Center for disease control and prevention and environmental protection agency consider bed bug a pest affecting public health even though they do not transmit diseases. Hence it is important to give more importance to prevent and control bed bug infestations. Knowing the life cycle of the bedbug is necessary to control or prevent them in an effective way.
The life cycle of bed bugs
The life cycle of bed bugs goes through five nymphs or immature stage and finally the sexually mature adult stage. The nymph shed their skin as they grow in size through the process called Ecdysis.
To become the fertile adult, the nymphs should molt six times. Each nymph stage requires at least one meal of blood to trigger molting of the exoskeleton. Depending on the environmental temperature and food availability, each nymph stage will last for about one week. The completion of life cycle requires less than two months.
When adequate food is available, a fertilized female can lay 3 to 4 eggs daily until the end of its life. Under warm climatic conditions, the lifespan of the bugs is about nine months. A single fertilized female can cause an infestation within few weeks. They can complete three generations within one year.
Bedbugs show sexual dimorphism. The female bugs are generally larger than males. The males have narrow or pointed abdomen while female bugs have broader and rounded abdomen. The bed bug eggs are tiny like the pinhead and have pearl white color. If the eggs are more than five days old, they will develop an eyespot.
The stages of life cycle include:
Eggs about 1mm in size
1st stage nymphs which are 1.5 mm in size
2nd stage nymphs which are 2mm in size
3rd stage nymphs which are 2.5mm in size
4th stage nymph which is 3mm in size
5th stage nymph which is 4.5 mm in size
Adult female and adult male
The oval-shaped eggs hatch within 6 to 10 days. The newly emerged nymphs can live without feeding for days or even months.
The nymphs are similar to adults in appearance and have a smaller size. Nymphs are not sexually mature. The young nymphs are yellowish white in color. In a reproducing population of bed bugs, nymphs of all ages can be found.
Getting rid of bed bugs is extremely difficult. If you are in need of bed bug extermination, call Phoenix Bed Bug Expert at 623-202-7924 for a free estimate and inspection.
"I went with the heat treatment because I couldn't deal with these suckers any longer. They also sprayed my entire house and I got a 1 year warranty. I recommend them"

Rating:5 of 5
Sincerely, Jason C.