Sun City AZ Bed Bug Exterminator & Treatment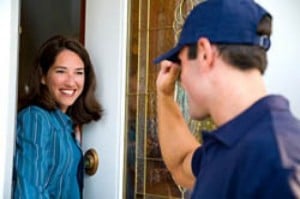 Need to get rid of bed bugs? Phoenix Bed Bug Expert offers guaranteed bed bug treatment and extermination. Bed bug treatments come with a one year warranty.
We have been in the bed bug industry for 4+ years and have helped thousands of Valley residents get rid of their bed bugs through our guaranteed treatments.
Bed Bug Treatment Options – Heat & Chemical
There are two different treatment options when it comes to eliminating bed bugs, either through a heat treatment or bed bug chemical treatment. Below the treatments are covered in more detail.
Bed Bug Heat Treatment
Heat kills all stages of bed bugs including adults, nymphs, and eggs with just one treatment
Non-toxic, non-chemical approach that penetrates mattresses, wall cavities, and other hard to reach places
One treatment is all it takes – then your bed bugs are gone
One year guarantee – if bed bugs return, you are protected with our warranty
All bed bugs are 100% eliminated following treatment, providing instant relief
Bed Bug Chemical Treatment
This method kills all bed bugs and bed bug eggs within 30 days in most cases
Treat entire home – chemical spray penetrates everything from baseboards to furniture to home furnishings, ensuring all bed bugs come in contact with chemical
Detailed treatment ensuring all cracks and crevices in furniture are treated
Bed bugs are instantly killed once they make contact with the chemical
To request service or schedule a bed bug inspection, call 623-202-7924 or fill out our online estimate form. Below is more information about bed bugs.
Commercial Bed Bug Treatment in Sun City AZ
In addition to residential homes, we also provide 100% guaranteed commercial bed bug treatments to apartment complexes, office buildings, hotels/motels, nursing homes, senior living facilities, assisted living facilities, sober living and rehab facilities, and more.
What Are Possible Health Risk from Bed Bugs?
Bed bugs cause a lot of nuisance to you, but they do not pose any serious health risks. The bedbugs have been part and parcel of the human lives since its existence. They are human parasites and they need us for their survival. But, there are a few mild to moderate health issues that these bed bugs cause in humans.
Itching from Bed Bug Bites
The most common type of health issue that you get from bed bugs is the itchy feeling. Once the bed bug attacks your body, you will experience red bumps or rashes to appear on your skin after a day or two. These bumps look more or less similar to mosquito bites, but they will last for two to three weeks, unlike the mosquito bites.
You will feel itchy and want to scratch the area off. This is when the bed bug bite can turn out being a health hazard. Excessive scratching in the area can damage the skin and turn into a soft target for organisms. If you see persistent redness or other infections in the area, it is best to consult with a doctor.
Do Bed Bugs Spread Diseases?
Bed bugs are not known to spread or transmit diseases. They can, however, cause a lot of mental and physical health problems
There are chances for you to suffer from restlessness, anxiety, insomnia, and systematic reactions if your homes are infested with the bed bugs
Bed bug bites cause allergic reactions on the skin of some humans. These allergies can sometimes be severe. Sometimes, your full body might see allergic reactions due to bed bug bite
You may be affected by secondary skin infections due to the bug bites. You may also suffer from infections like lymphangitis, ecthyma, etc.
If you are in need of bed bug extermination, call Phoenix Bed Bug Expert at 623-202-7924 for a free estimate and inspection.
"Wow this company is a lifesaver. I never thought I'd get bed bugs but I'm happy I found this company. They heat treated my home and I haven't seen any since"

Rating:5 of 5
Sincerely, Rand L.