Tempe AZ Bed Bug Extermination & Treatment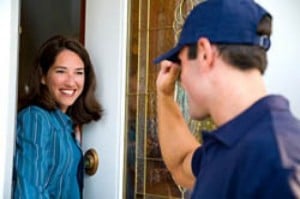 Need to get rid of bed bugs? Phoenix Bed Bug Expert offers guaranteed bed bug treatment and extermination. Bed bug treatments come with a one year warranty.
We have been in the bed bug industry for 4+ years and have helped thousands of Valley residents get rid of their bed bugs through our guaranteed treatments.
Bed Bug Treatment Options – Heat & Chemical
There are two different treatment options when it comes to eliminating bed bugs, either through a bed bug heat treatment or chemical treatment. Below the treatments are covered in more detail.
Bed Bug Heat Treatment
Heat kills all stages of bed bugs including adults, nymphs, and eggs with just one treatment
Non-toxic, non-chemical approach that penetrates mattresses, wall cavities, and other hard to reach places
One treatment is all it takes – then your bed bugs are gone
One year guarantee – if bed bugs return, you are protected with our warranty
All bed bugs are 100% eliminated following treatment, providing instant relief
Bed Bug Chemical Treatment
This method kills all bed bugs and bed bug eggs within 30 days in most cases
Treat entire home – chemical spray penetrates everything from baseboards to furniture to home furnishings, ensuring all bed bugs come in contact with chemical
Detailed treatment ensuring all cracks and crevices in furniture are treated
Bed bugs are instantly killed once they make contact with the chemical
To request service, just give us a call at 623-202-7924 or fill out our online estimate form. Below we have provided additional information about bed bugs.
Commercial Bed Bug Treatment in Tempe AZ
In addition to residential homes, we also provide 100% guaranteed commercial bed bug treatments to apartment complexes, office buildings, hotels/motels, nursing homes, senior living facilities, assisted living facilities, sober living and rehab facilities, and more.
How to Detect Bed Bug Infestations
Bed bugs are found all around the world. They can grow and reproduce rapidly in just about all areas. Though the number of bed bugs in developed countries was lesser than in developing countries during the 1970s, they have shown resurgence since 1980s. The restriction for using strong pesticides, resistance to pesticides, and people traveling due to cheaper air travel may be factors causing a resurgence.
Common hiding places of bed bugs
Many people believe that bed bugs can only live in an area where there are poor hygiene conditions, but this is not true. They can be found just about anywhere, including homes, hotels, dormitories, theaters, trains, etc. They can hide in couches, furniture, bed, bedside clutter, chairs, between cushions, folds of curtains, cracks and crevices in the wall, mattresses etc.
They can even be found in vacant buildings as they are able to live without feeding for months. The common bedbug Cimexlectularius is the variety that is commonly found in human environments.
Bed bugs use pheromones to communicate about nesting location, reproduction feeding etc. Hotels are more prone to bedbug infestation as they are carried on clothing or in the luggage of guests from other locations.
Detecting bed bug infestations
The best way to confirm the bed bug infestation is to observe them. If you find any skin casts, egg cases, or fecal stains that are suspected to be of bed bugs, search for the bugs in crevices and cracks in the wall or on the bed. Look under places such as under the wallpapers, crevices in bed frames, under mattresses, pillows, behind picture frames on the wall, under the cushions in chairs or upholstery of sofa or among clothing.
They can also be detected by the characteristic musty smell. If you are finding it difficult to locate them, we recommend you call to schedule a professional bed bug inspection.
Once you are sure that your home or office is infested, it is best that you call a professional exterminator to get a bed bug treatment.
How do bed bugs spread?
Bed bugs easily spread to different areas as they can hide in any place like clothing, furniture, bedding, travel bags, etc. It is easy to be spread from hotels to home, or high-trafficked areas through your bags or your clothing. It can spread to different apartments in a building or to different rooms in a home by crawling from one place to the other in search of hosts.
If you are in need of a professional bed bug exterminator, call Phoenix Bed Bug Expert at 623-202-7924.
"I cannot thank Phoenix Bed Bug Expert enough for the service they provided for my family. We've struggled with bed bugs for a couple months, and finally decided to bite the bullet and go through with a heat treatment. Anthony and Didi both provided excellent customer service throughout the whole process. This company is so honest and professional"

Rating:5 of 5
Sincerely, Patti R.